‹ Tilbake til artikler
Lawyer and Director at PricewaterhouseCoopers
Tactical interviews as part of investigating corporate crimes.
Humans are not objective by nature. When acknowledging our subjective nature, our awareness will give us the ability to prevent our subjectivity from making premature hypotheses, which may blind our investigative skills.
However, hypotheses are important parts of an investigation, as they give reason to possible stories. A hypothesis should be based on sufficient evidence collected prior to an interview of the suspect. Such evidence is often a result of forensic technology and analyses of collected documents and accounting materials.
When we have established the hypothesis, our susceptibility towards alternative facts may seem to be limited. Due to lack of consistent evidences, we may even fill in gaps based on our own imagination. We tend to do this to achieve coherence in our perception of reality.
The most common way to react to statements that undermine our initial hypothesis is either to ignore it or to pay very little attention to it. Bottom line is that we do not want to hear them, thus making us anxious to change the subject.
One skill that distinguishes a trained tactical interviewer from an unexperienced one is the genuine interest in statements that bring alternative facts to the table, even when they totally undermine the consolidated hypothesis. A trained interviewer who believes a statement to be a lie would nevertheless pursue information. The purpose is to get as many details about the contradictory facts as possible. The approach is to pay attention to the statement and to make notes out of it. When the suspect has finalized his statement, the investigator would typically refer to important parts of the statement and ask the suspect to give more details. After receiving more details about a certain issue, the investigator would refer to that detail and ask the suspect to elaborate even further. The technique is pretty much like peeling an onion – revealing all layers. Combined with active use of silence, it often extracts details that could provide important leads.
By using this technique, the investigator achieves two goals at the same time. If the statement given by the suspect turns out to be the most reasonable course of events, it is important that the investigator is able to intercept it and gather as much information as possible.
Secondly, if the statement turns out to be a lie, the more details such lie has been supported with, the easier it is to reveal it. It is much more difficult to construct a lie with specific details than to do so in general terms.
The lesson to be learnt is: If you hear what you believe to be a lie, try to resist your basic instinctive reactions to reject it. Pay attention to it and ask for details. Test whether it corresponds with evidence already collected. Try to make it fit in. If it still does not fit in, it will most likely be proven not to be the truth.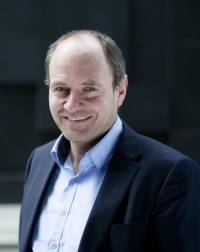 Jeg heter Stig Rune Johnsen og er direktør i PwCs Granskingsenhet og advokat i Advokatfirmaet PwC. Jeg har 11 års erfaring som spesialetterforsker i Økokrim med særlig ansvar for etterforsking av korrupsjonssaker, skatte- og avgiftsovertredelser og regnskapsmanipulasjon. Jeg har vært prosjektleder og deltaker i flere større offentlige granskinger, både i kommunal sektor, helsesektoren og innenfor Forsvaret På granskingsbloggen vil jeg bruke min erfaring som etterforsker/gransker av økonomisk kriminalitet til å belyse alt fra dagsaktuelle temaer, årsakssammenhenger og ulike forebyggende emner.