How should the Country-by-Country Reporting rules be applied to investment funds?
‹ Back to the articles
On June 29 2016 OECD released the report "Guidance on the Implementation of Country-by-Country Reporting: BEPS ACTION 13". The report inter alia address the topic on how to apply CbC reporting to investment funds.
The governing principle to determine an MNE Group is to follow the accounting consolidation rules, i.e. the investments are only to be part of the CbC reporting of the investment fund if the investments are part of the consolidated financial statements of the investment fund.
The OECD provides the following guideline:

"As stated in paragraph 55 of the Action 13 Report, there is no general exemption for investment funds. Therefore the governing principle to determine an MNE Group is to follow the accounting consolidation rules. For example, if the accounting rules instruct investment entities to not consolidate with investee companies (e.g. because the consolidated accounts for the investment entity should instead report fair value of the investment through profit and loss), then the investee companies should not form part of a Group or MNE Group (as defined in the model legislation) or be considered as Constituent Entities of an MNE Group. This principle applies even where the investment entity has a controlling interest in the investee company.
On the other hand, if the accounting rules require an investment entity to consolidate with a subsidiary, such as where that subsidiary provides services that relate to the investment entity's investment activities, then the subsidiary should be part of a Group and should be considered as a Constituent Entity of the MNE Group (if one exists).
It is still possible for a company, which is owned by an investment fund, to control other entities such that, in combination with these other entities, it forms an MNE Group. In this case, and if the MNE Group exceeds the revenue threshold, it would need to comply with the requirement to file a CbC report."
Read the full report here: http://goo.gl/aA8gjW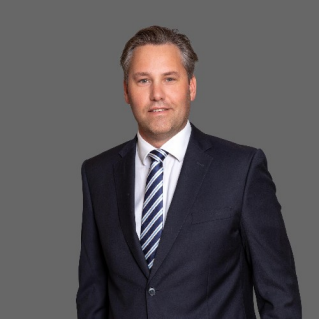 Jeg heter Eivind Faafeng Falck-Ytter og er advokat i Advokatfirmaet PwC. Min jobb er å finne gode løsninger for næringslivet, hovedsakelig knyttet til internasjonal selskapsbeskatning, internprising og grenseoverskridende restruktureringer.
Skatteverdenen blir stadig mer internasjonal og kompleks. Ved kjøp og salg av varer og tjenester utenfor Norges grenser må norske virksomheter håndtere skatteregler både i utlandet og i Norge. PwC har kontorer i de fleste land og vi har et unikt nettverk av skatterådgivere som kan bistå med spesialkompetanse på de fleste områder. Jeg håper mine innspill kan gi deg en alternativ innfallsvinkel til ulike temaer enn hva tradisjonelle nyhetsbrev gir.
My name is Eivind Faafeng Falck-Ytter, and I work as a lawyer in PwC Tax & Legal Services. I assist clients in finding solutions mainly within international corporate taxation, transfer pricing and international restructurings.
I hope my contribution to the blog can provide alternative perspectives as a supplement to traditional newsletters.
If you have any questions, comments or input, feel free to contact me!